Retail Cleaning
Impact Commercial Cleaning Services offers retail cleaning services to commercial customers throughout Davidson County, Tennessee. We've been in the commercial cleaning business since 1996, offering customized cleaning services to retail customers.
Impact Commercial Cleaning Services provides ongoing maintenance for retail clients, one-time service for grand openings and other special events, post construction cleanup if you have recently renovated or expanded your retail space, and emergency cleanup. Call (615) 200-6628 to discuss your retail cleaning needs.
Cleaning services geared to the needs of your business.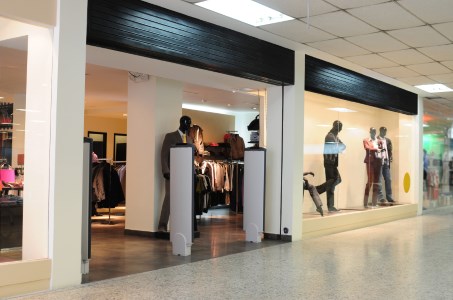 Impact Commercial Cleaning Services understands that customer-facing businesses have unique cleaning requirements.
That's why we offer customized retail cleaning, tailored to the needs of retail businesses throughout Tennessee.
From display cases to mannequins, Impact Commercial Cleaning Services will make sure your retail space is cleaned and ready for business every day.
We have provided superior retail cleaning for local businesses for more than 21 years.
Call (615) 200-6628 to tell one of our retail cleaning experts which services are important to you.
General retail cleaning services.
Impact Commercial Cleaning Services offers full service retail cleaning services. Choose the services that will enhance your customers' shopping experiences:
interior & exterior window cleaning
display case & vending machine wipe down and sanitizing
drinking fountain sanitizing
trash & recycling removal
commercial restroom cleaning & disinfecting
dusting flat surfaces and store mannequins
wipe down/sanitizing high touch surfaces
Floor care and maintenance.
Impact Commercial Cleaning Services gives special attention to all the floors in your retail space. From showroom floors to storage and inventory floors, Impact Commercial Cleaning Services provides expert floor care for all types of resilient and non-resilient flooring, hardwood floors, and carpeting.
We use commercial grade cleaning products and equipment to make your floors shine. Our floor care services include:
sweeping and mopping
stripping, waxing, and buffing
hardwood floor maintenance
vacuuming and shampooing carpeted areas
carpet stain and odor removal
carpet deodorizing
We'll make sure every aisle, office, and entrance way floor is professionally cleaned. Call (615) 200-6628 today for a free retail cleaning estimate.