Janitorial Services in Rockvale, Tennessee
Impact Commercial Cleaning Services, LLC professional janitors have experience in a wide variety of business sectors, including schools and other educational facilities; small and large professional office buildings; medical buildings and offices; retail businesses; restaurants; along with other customer-facing businesses. Whether your commercial space is a customer-facing or a non-customer-facing facility, Impact Commercial Cleaning Services, LLC's professional janitorial staff will make sure every area is spic and span. We've been keeping businesses clean with our janitorial services in Rockvale, Tennessee for more than 27 years.
⭐⭐⭐⭐⭐
"Brian and his team are top notch. We had to let the company before go for several issues. Impact came in and completely turned things around. The place is always in great condition. Highly recommend!!!!"
- Shaun
---
Call for a FREE Quote
---
Rockvale Janitorial Services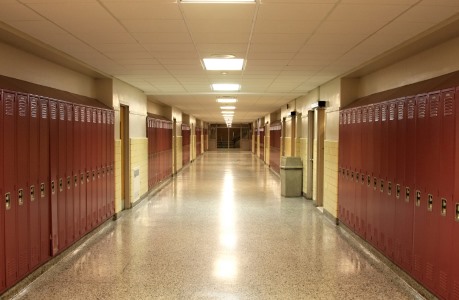 For all of your Rockvale janitorial needs, call the cleaning experts at Impact Commercial Cleaning Services, LLC. We come armed and ready with our own cleaning supplies and equipment. The services we offer include:
restroom cleaning & sanitizing
cafeteria or break room cleaning
vending machine & display case wipe down
sanitizing of all high touch surfaces
floor care
trash & recycling removal
glass & mirror cleaning
sanitizing drinking fountains
paper product restocking
Expert Janitors For Your Rockvale Business
At Impact Commercial Cleaning Services, LLC, our cleaning philosophy is that a clean and properly sanitized environment is a healthier environment for your employees, customers, guests, and vendors. We have more than 27 years of experience, providing reliable janitorial services for commercial customers. Call today to find out how we can make your workplace look its best every business day.
---
Call for FREE Janitorial Services Quote
---
WHAT CUSTOMERS ARE SAYING:
5★★★★★ - "I really enjoyed working with the owner and the employees were super professional. Will call then again for sure!"

Melanie H., Janitorial Services in Nashville, TN

2021-06-08

5★★★★★ - "" I was for looking for a well-liked and get the job done type of cleaning business for a restaurant I had opened and my brother recommended Impact Commercial Cleaning Services. I gave them a call and they were a very nice, well-mannered business. They came on time and it was astonishing to me how they worked perfectly and at a good pace; love that about them I frequently make appointments up with them.""

John in Bellevue, TN

2022-02-22

5★★★★★ - "They did impeccable work on the business, I needed the job done right and they came through and on time. Mr. Brian is best at letting us know what they do.
Thank you so much, y'all the best at this."

Chris holder in Hendersonville, TN

2022-02-21

5★★★★★ - "Impact Commercial Cleaning did a great job at my construction site today, they came as promised on time ready to rock and roll and right on schedule. I'm very pleased with the job they did as well as the communication between myself and the team as a whole, very professional and reliable! thank you so much!! 💪🏻"

jamarien in Franklin, TN

2021-10-26

5★★★★★ - "Wow, I'm beyond satisfied, the service was amazing. I called in at the last minute due to another company having issues I called that morning and they came that afternoon, the communication was excellent and the service was unlike anything I've ever seen; very professional and attentive! I would highly recommend Impact Commercial Cleaning Services, great job!!"

brielle lashae in Mount Juliet, TN

2021-10-25

5★★★★★ - "Wow i'm beyond satisfied the service was amazing. I called in last minute due to another company having issues i called that morning and they came that afternoon, the communication was excellent and the service was unlike anything i've ever seen very professional and attentive! I would highly recommend impact cleaning services great job!!"

Brielle L. in Murfreesboro, TN

2021-10-25

5★★★★★ - "Wow, I'm beyond satisfied the service was amazing. I called in last minute due to another company having issues I called that morning and they came that afternoon, the communication was excellent and the service was unlike anything I've ever seen very professional and attentive! I would highly recommend impact cleaning services great job!!"

Brandi H., House Cleaning in Nashville, TN

2021-10-25

5★★★★★ - "I travel the country building restaurants and landed in Gallatin, TN building. We hired Impact Cleaning to do our final construction clean. Let me tell you that Brian has a team behind him. They do a professional one-time job, which is something very rare in commercial cleaning. Communication is easy as Brian has always been accessible. They've come last minute to get me ready for an inspection. Cannot ask for better service."

John S., Restaurant Cleaning in Gallatin, TN

2021-06-08

5★★★★★ - "They did a phenomenal job on our floors!"

Tyler T., Floor Cleaning in Nashville, TN

2021-06-08

5★★★★★ - "Brian and his team are top-notch. We had to let the company before going for several issues. Impact came in and completely turned things around. The place is always in great condition. Highly recommend!!!!"

Shaun B., Day Porter Service in Nashville, TN

2021-06-08

5★★★★★ - "This company is amazing!!..I appreciate your dedication to provide good and timely service to my home. I am very happy with your work. I would recommend Impact cleaning service to anyone or business looking for a company with phenomenal customer service."

Darshell M., Commercial Cleaning in Nashville, TN

2021-05-07

5★★★★★ - "Thank you Brain Owens with Impact!! When I say so professional and Knowledgeable!! Normally most cleaning companies don't give a lot of details of what goes on with the cleaning process!! Brain thank you for communicating with me being so prompt during the entire process! My Store was Immaculate for MY GRAND OPENING!!! Can't thank you enough!! You guys are most certainly on SPEED DIAL!!! A Klassy Kloset, Clarksville TN"

Tiffany N., Retail Cleaning in Clarksville, TN

2021-05-07

5★★★★★ - "the best cleaning company ever!! thank you soo much for your help at the last minute with our HUGE GRAND OPENING!!! Thank for making the trip to Orange Park Fl"

Lamisha L., Retail Cleaning in Nashville, TN

2021-05-07

5★★★★★ - "Really great experience using Impact Commercial Cleaning Services. They were on time, honest and super committed"

Lori Harris

2021-03-22

5★★★★★ - "Great company"

Larry king

2017-11-27

5★★★★★ - "Impact Cleaning is more than 5 STARS!!! MORE like 10 STARS!!
I normally don't contract with vendors outside of the state, however I need one of my 5 stores cleaning from top to bottom and the back for GRAND OPENING here in Orange Park, Fl.. Thank you so much BRIAN you are so awesome and such a blessing. I'm so looking forward to working with you guys on the next GRAND OPENING!"

Tiffany Robinson, A Klassy Kloset Boutique

5★★★★★ - "Impact Commercial Cleaning Services has been cleaning our office since February 2012. The day after the office has been cleaned it always smells fresh and clean. Brian is a very likable person and goes out of his way to make sure we are pleased with the cleaning services and to see if we need anything else. Very happy with the services provided." Dee Forester, Office Cleaning in Hendersonville, TN"

Anonymous in Hendersonville, TN

2012-11-09

5★★★★★ - "Our business has been using Impact Commercial Cleaning for over 9 months and we are very impressed and pleased with the quality and professionalism of the company. My favorite part is coming into work the morning after they have been there and smelling and seeing how fresh and clean everything." M. Williams, Commercial Cleaning in Hendersonville, TN"

Anonymous in Hendersonville, TN

2012-11-09
---
Call for FREE Janitorial Services Quote
---