Electrostatic Disinfection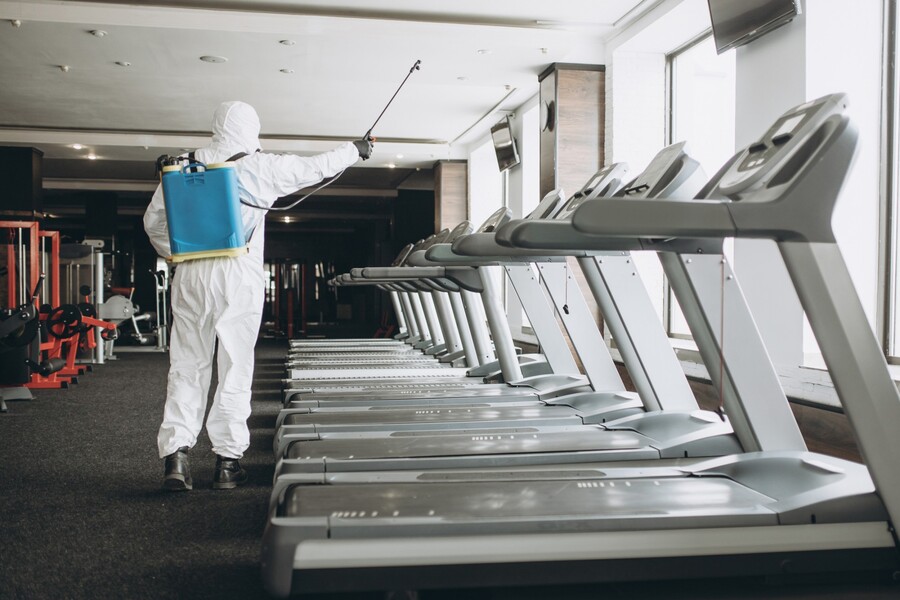 Routine cleaning procedures only get your business so clean and may require a deeper clean. Your surfaces are not being disinfected properly with just a duster or rag because you are just spreading the dirt and dust around. One of the most effective ways to ensure you are getting the most complete clean, however, is with electrostatic disinfection. From medical facilities to government buildings, we are equipped to handle a wide range of electrostatic disinfection services. Impact Commercial Cleaning Services, LLC has been a trusted professional for electrostatic disinfection services for commercial properties since 1996. Call today to learn more about how we can keep your employees and customer safe with our expert electrostatic disinfection services.
---
Call for a FREE Quote
---
Benefits of Electrostatic Disinfection
Choosing Impact Commercial Cleaning Services, LLC for electrostatic disinfection for your business can be very beneficial. We have helped businesses with commercial cleaning services, including electrostatic disinfection, since 1996.
Some of the many benefits of electrostatic spraying are:
The products Impact Commercial Cleaning Services, LLC utilize kill 99.999% of pathogens for up to 30 days and are effective against highly contagious bacteria and viruses..
All disinfecting products are OSHA, EPA, and CDC approved.
Electrostatic sprayers allow us to cover even hard to reach areas and provide a deeper clean than paper towels and other cleaning cloths.
Gives employees and guests more peace of mind in your facility.
Impact Commercial Cleaning Services, LLC's Disinfection Services
Call Impact Commercial Cleaning Services, LLC for effective disinfection services for your commercial property. We offer electrostatic disinfection for a variety of commercial facilities, including:
Churches and Places of Worship
Commercial Kitchens
Corporate Facilities
Industrial Facilities
Medical and Healthcare Facilities
Office Spaces
Schools and Educational Facilities
And More!
What is Electrostatic Disinfection?
Electrostatic disinfection allows Impact Commercial Cleaning Services, LLC to sanitize every crevice thanks to its special sprayer. To begin, we put a disinfectant solution inside of the electrostatic sprayer and it is then combined with air. Once inside the sprayer nozzle, an electrode applies a positive charge to the solution and then is sprayed onto surfaces. Negatively charged surfaces will bond with the disinfectant creating a thorough coat of disinfectant. With this process, any pathogens on the surfaces will be killed. Although electrostatic disinfection may seem complicated, Impact Commercial Cleaning Services, LLC makes it easy. Just give us a call to schedule a consultation!
---
Call for Fast FREE Quote
---